dental crown is a permanent or removable cap that completely covers the existing tooth to meet the gum line. This can be done for both aesthetic reasons and health considerations. A crown can improve the color, shape, and size of teeth.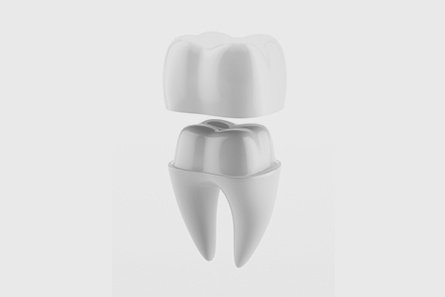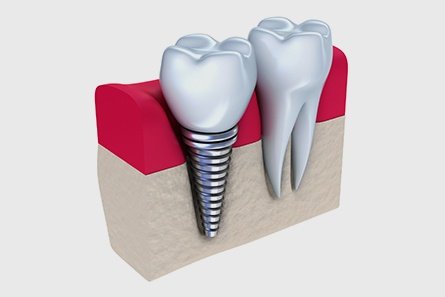 Metal is often chosen for out of sight molars. It provides a durable, cost-effective option that has been used for decades by millions of patients.
Zirconia is a ceramic blend that is virtually indestructible and provides the most natural appearance of the crown variations.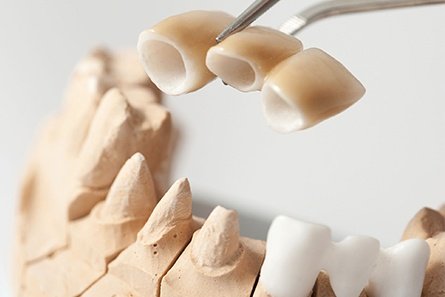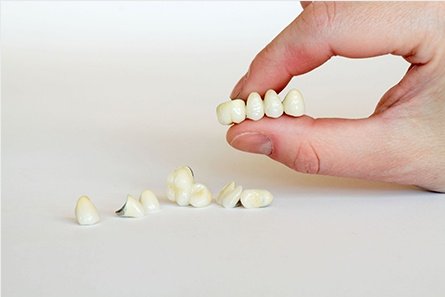 Porcelain fused to metal is another preferred option for a natural appearance. It combines the delicate whiteness of porcelain with the hardy durability of metal.
Like other metals, a gold alloy crown is typically used for out of sight molars. It is both hardy and accommodating to surrounding gum tissue, but lacks the natural appearance of zirconia and porcelain.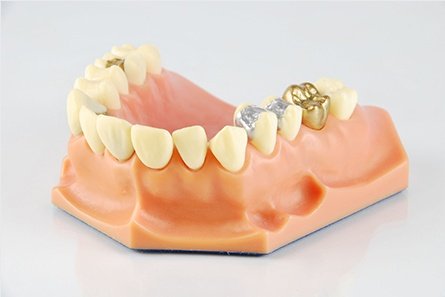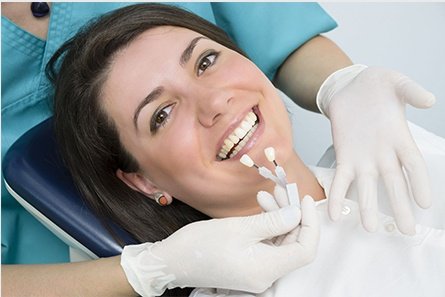 The Advantages of Dental Crowns
Our skilled dentists also use crowns to restore efficiency to the mouth and safeguard against further soft tissue damage. When considering the insertion of a crown, we consider a variety of modern material blends, such as metal, porcelain, gold, and zirconia.