Dental radiography refers to specific x-rays taken to gain a fuller understanding of a patient's oral health. In addition to providing bite information, these x-rays provide a glimpse into potential infections and changes in bone density that might not be visible to the naked eye.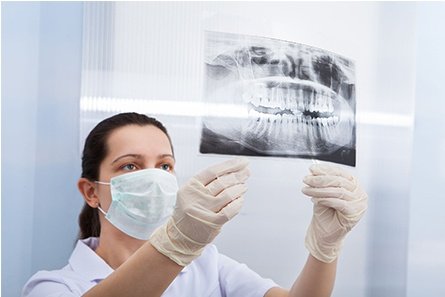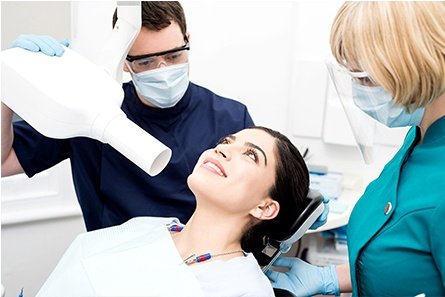 Panoramic & Full-Mouth
X-Rays
Our dentists are skilled at both panoramic and full mouth x-rays. Panoramic x-rays use a sensor placed outside the mouth. It provides a quick overview of the patient's oral hard tissue. A full mouth x-ray is a series of x-rays that provide a more complete picture of the patient's oral health.